Suzanne's Services & Rates
Allow yourself to be pampered. You deserve to look & feel sensational!
Skin Care Treatments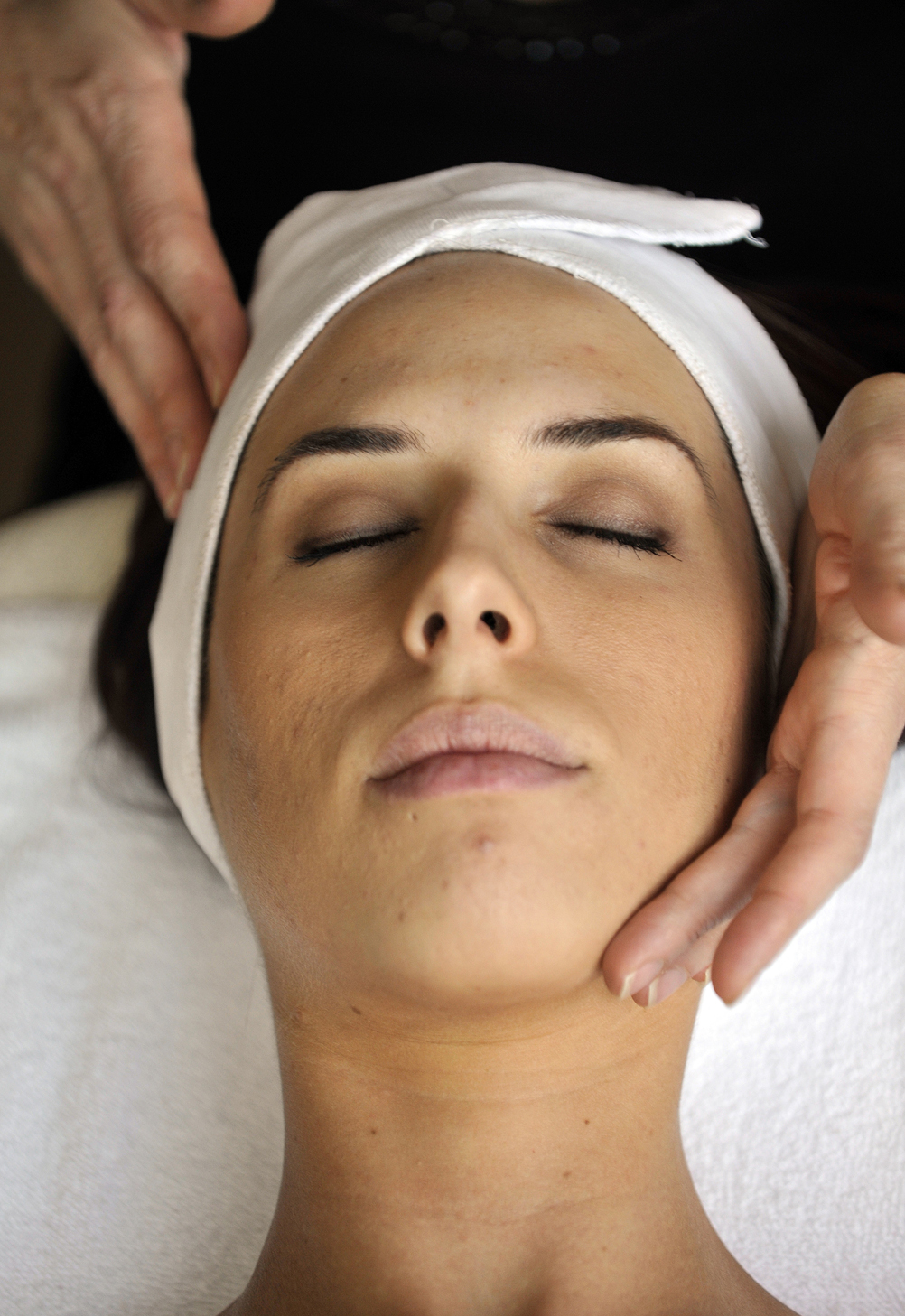 All facials include extractions and a relaxing massage of the head, shoulders, hands and arms along with a moisturizing paraffin dip for the hands. All times are approximate and may vary by client.
Eminence Organic Signature Facial ~ Recommended for anyone who would like to refresh and rejuvenate the skin.
Custom tailored for both women and men, choose from an array of the very luscious fruit, vegetable and herbal skincare products handcrafted by Eminence Organic Skin Care of Hungary. These organic ingredients have an incredibly fresh aroma, with natural pure vitamin infusions and high bioflavinoid content. The selection addresses a variety of skin concerns such as pre-mature aging, sun damage, rosacea, loss of vitality, tone and radiance. Since 1958 Eminence has been creating products that deliver naturally glowing healthy skin, releasing your inner radiance. (Duration: 1 hour; Price: $85)
Organic Rejuvenating Hot Peel ~ Save $60! Purchase 4 Rejuvenating Hot Peel treatments for $320.
For centuries the Old World relied solely on organically grown herbs and fruits to maintain beautiful skin. Fresh pulps of apples, grapes and naseberries will infuse natural fruit acids into the skin when layered with pure herbal paprika to exfoliate, stimulate and firm the skin. Products that are so natural and pure, you can see the fresh fruit pulp, seeds, and smell the fresh herbs. This active, spicy facial assists the skin's oxygen intake thereby stimulating the cellular repair and metabolism. It helps to detoxify and even the complexion, the perfect treatment for blemished, mature, sun-damaged or hyper-pigmented skin. You'll be amazed at the results after just one treatment. A series of four, twice monthy treatments are recommended for impressive results! (Duration: 1 hour; Price: $95)
Four-Layer Seaweed Anti-Aging Facial ~ Save $60! Purchase 4 Four-Layer Seaweed Anti-Aging Facials for $420.
This amazing four-layer facial is the premier anti-aging treatment. Experience layer upon layer of pure fresh European seaweed to rejuvenate, tone, and help firm the skin dramatically. A cool pure energy seaweed masque is followed by a mineral-rich thermal masque that allows for total penetration of the layers. Immediate results and long-term benefits are younger looking skin with visibly renewed moisture and an afterglow that lasts. A series of 4 monthly treatments are recommended for impressive results! (Duration: 1 hour 15 minutes; Price: $120)
Microdermabrasion ~ Pre-purchase a series of at least 3 microdermabrasion treatments and receive 20% off instantly!
Microdermabrasion is the most effective, non-invasive skin resurfacing process available. I use the Sapphire Diamond Tip Microdermabrasion System, which uses sterile diamond heads to peel and rub off dead skin cells, along with any dirt and dead skin. The fresh skin just below the surface is then exposed, creating a glowing new complexion. (Mini Micro: 30 min/$60; Micro: 1 hour/$95; Micro With Facial or Peel: 1 hour/$120)
Microdermabrasion can be effective in reducing the appearance of:
• Hyperpigmentation
• Fine Lines and Winkles
• Acne Scars
• Sun Damage
• Uneven Skin Tones
• Enlarged Pores
• Age Spots
Results will be noticeable from the first treatment; however, a full treatment protocol is 3-6 treatments with one treatment every 10-14 days and maintenance visits every 2-3 months thereafter.
Rejuvenating Back Treatment ~
Exfoliate, detoxify and smooth every inch of the most forgotten area of the body: your back! Organic fruit pulp and Dead Sea Mud detoxifies, hydrates and refreshes your skin. Following extractions, a back massage with extracts from the stone crop plant further boosts hydration, the healing benefits of which will leave your skin silky and beautifully blemish free. (Duration: 1 hour; Price: $95)
Pregnancy Massage ~
Target and smooth knotted and tense muscles, allowing a deeper level of relaxation and rejuvenation while the stresses of everyday life melt away. Be in supported comfort and experience the deepest level of relaxation with the amazing Prego Pillow! (Prego Pillow! (Duration: 1 hour; Price: $120)
Aromatherapy Hair Removal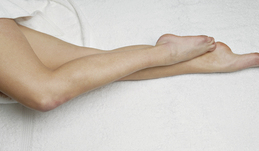 IMPORTANT: If you use Retinol, AHAs, Glycolic Acid or Accutane, please inform me prior to waxing.
I use only Perron Rigot's Cirepil wax systems. The high concentration of titanium dioxide and low melting temperatures of these wax systems add to your safety and comfort during the waxing experience. Strict sanitation practices are always employed and I never double dip! Hypo-allergenic waxes are also available for the most sensitive skin types.
| | |
| --- | --- |
| Eyebrow Design & Arching | $25 |
| Lip | $10 |
| Chin | $10 |
| Cheeks | $10-15 |
| Nape of Neck | $15 |
| Nostrils | $10 |
| Underarms | $30 |
| Back (Men) | $40-80 |
| Chest (Men) | $40-80 |
| Stomach | $15 |
| Forearms | $20 |
| Full Arms | $35 |
| Full Legs | $55 |
| Lower Legs | $30 |
| Upper Legs | $30 |
| Bikini (Traditional) | $45 |
| Bikini (Brazilian/Playboy)* | $55 |
*Women only!
Lavish Indulgences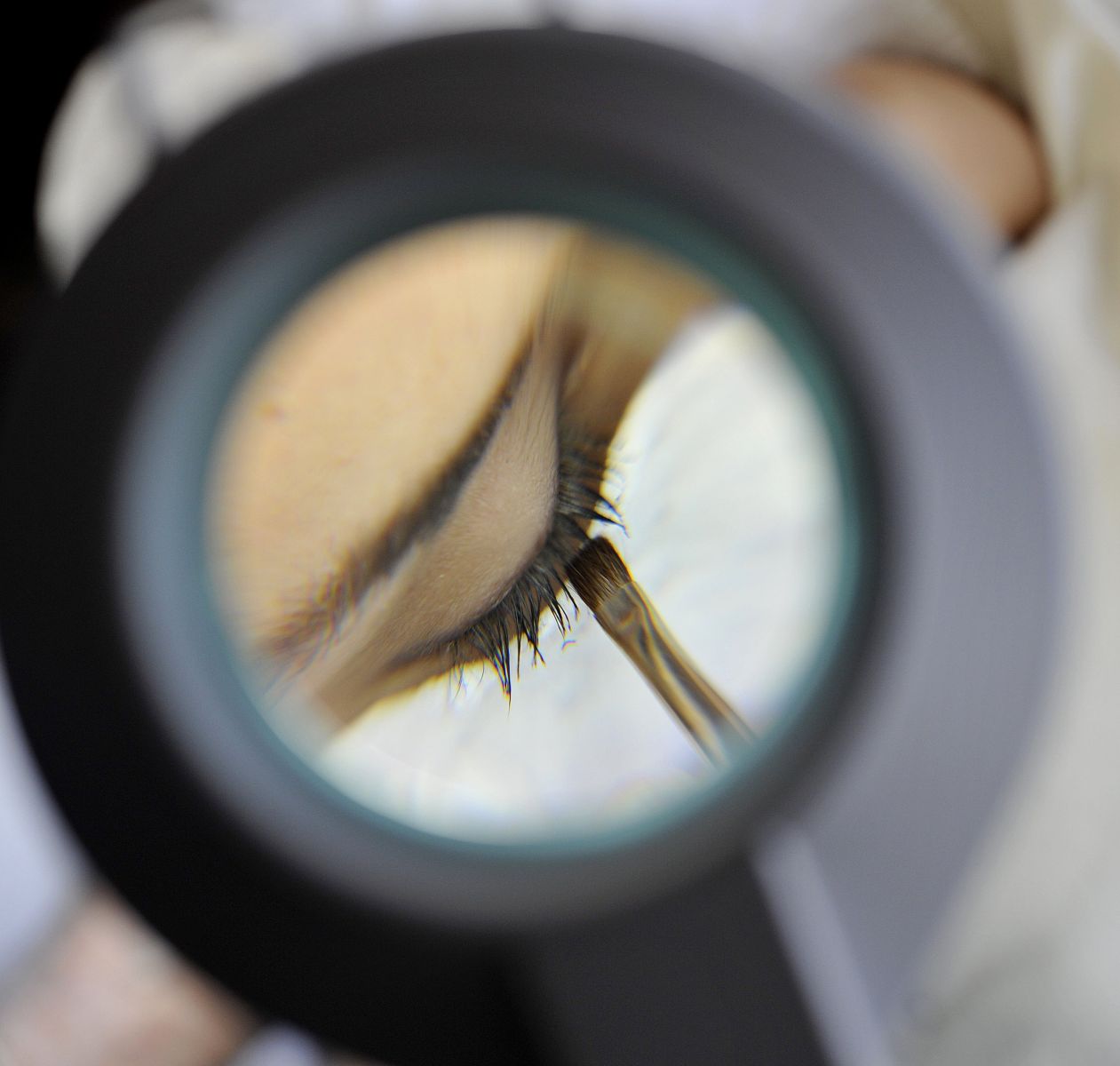 | | |
| --- | --- |
| Eyelash Tinting | $40 |
| Eyebrow Tinting | $20 |
| Eyelash & Eyebrow Tinting | $55 |
Spray Tanning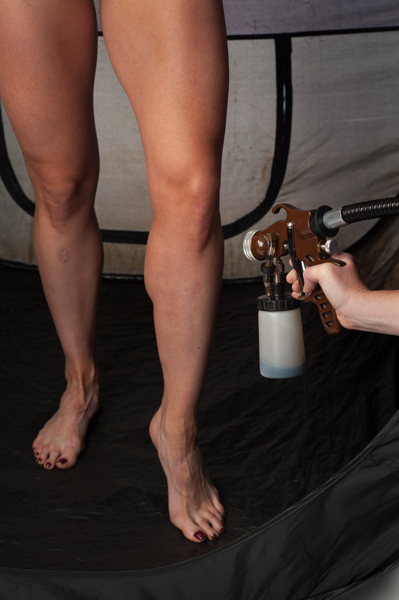 The Cottage uses the South Seas Airbrush Tanning System, the same system used to give the competitors on Dancing With The Stars! their bronzy sheen!